6 Merchant Square
A curving 14-storey residential building in Paddington
This residential building is designed with unitised curtain walling incorporating terracotta features. Juliet, inset and winter garden balconies are accommodated into the facades. The projecting terracotta features are used to gather rainwater from the facades and balconies reducing internal drainage and keeping the facade clean.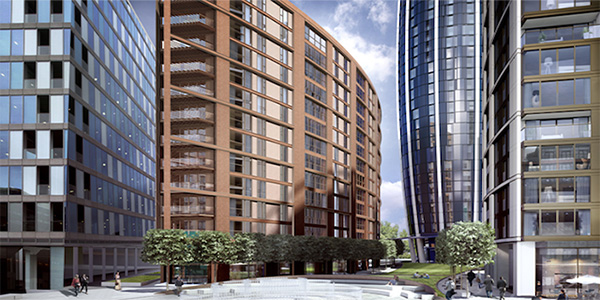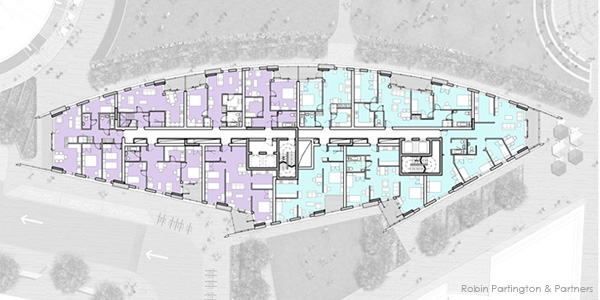 The thermal line is kept consistent with double glazed winter gardens providing the added benefit of summer, mid season and winter usage, whilst still providing efficient external connectivity.
In order to avoid a gridded facade that is inherent in unitised curtain walling the projecting terracotta spandrels are double width and installed separately, some with curved terracotta to enhance the visual quality of the elevation.
With a requirement for a 30% reduction on carbon emissions the facade has to work particularly hard, with thermal performance at the forefront of the design and detailing.
interface has provided facade engineering detailing, materials input and analysis from Stage D assisting the design team in taking forward the challenging demands of a high performing facade.