62 Buckingham Gate
An 11-storey office development in Victoria, London
Strong architectural principles have pushed for elegance and efficiency in this new office and retail building designed by Pelli Clarke Pelli Architects and Swanke Hayden Connell Architects.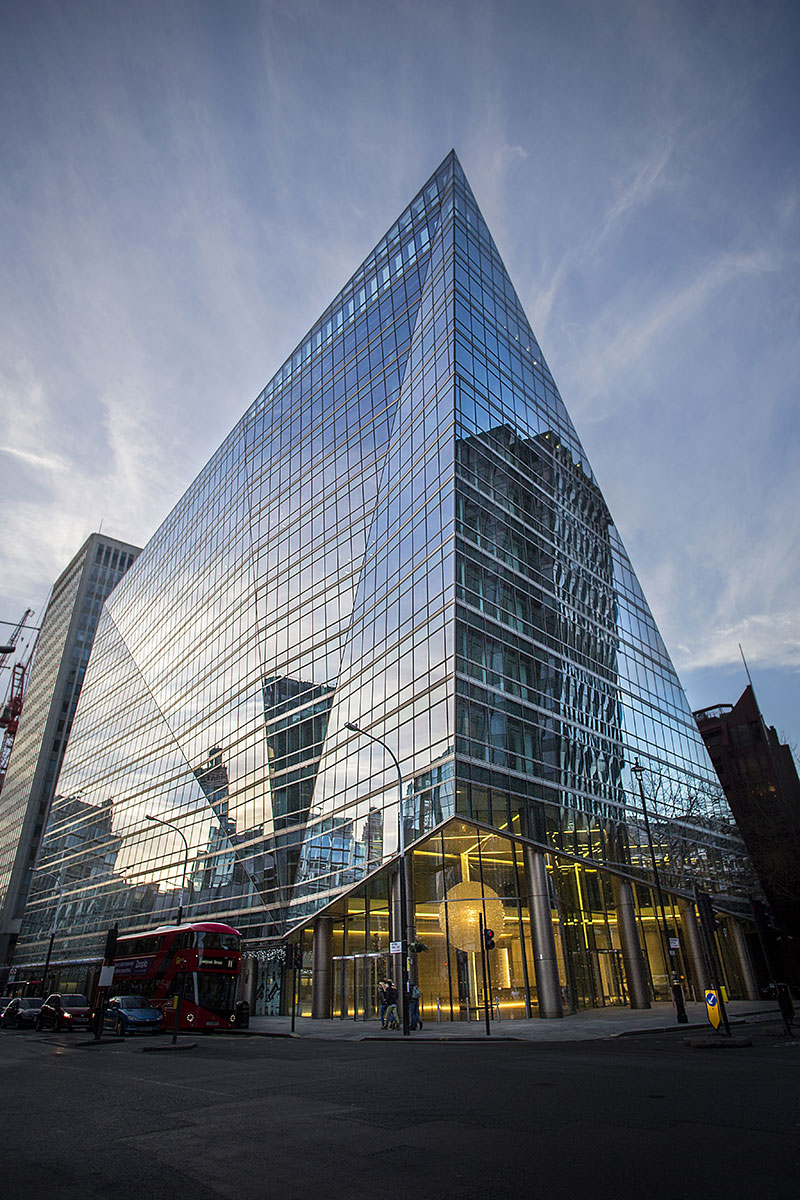 62 Buckingham Gate's bronze anodized facade consists of 11 facets of unitised curtain walling, the angles of which intentionally captures the new surrounding Victoria in the highly reflective inward and outward inclined glazing.
The most complex element within the main facade is the level 1 South facade single unit incorporating four facets and three converging foldlines.
This complex unit was manufactured offsite using five axis machining and aligned perfectly on site with the surrounding joints accentuated by extruded aluminum bronze 'fingers'.
The inclined mullions and transoms are trapezoidal to align with the building grid requiring each facet to have a separate set of extrusions.
The foldlines between two facets intersect at a slanted transom, containing the foldlines within creased units.
The narrow width of the mullions was key during the design phase. This guided the design process, particularly the location of the stack joints in relation to the foldlines and the integration of the full height smoke vents within the the glazed facades.