SOAS into Senate House
Double curved atrium roof in the courtyard of Senate House
SOAS were given planning permission for the redevelopment of the north block of Senate House, the landmark Art Deco building that was London's first skyscraper. This includes an impressive double curved atrium roof covering the central courtyard space to a new student hub.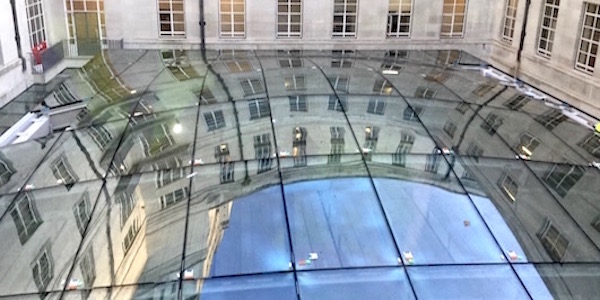 The complex curvature of the roof is developed with curved triangular steel beams and glass fins shaped to the dome form. A bespoke minimised aluminium mullion and transom system has been developed by Inasus – the cladding contractor.
The project was complete in 2016.